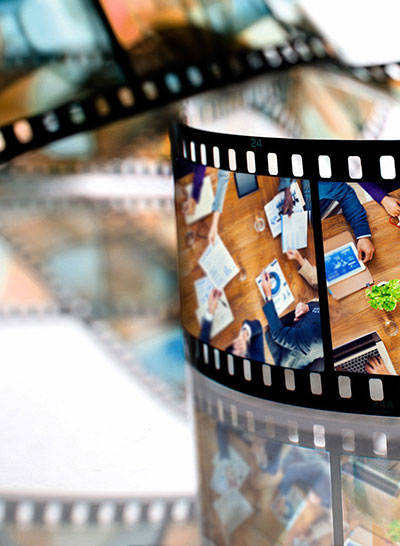 Nothing tells a story quite like showing a story. Video marketing is one of the most powerful digital marketing strategies that exist.

We help you leverage visual storytelling to strengthen emotional connections, engagement levels and understand how all these aspects fit into a content marketing funnel.

A visual story whether a TVC or a web video or an animation is the creative impression the prospect has of a business. A visual story that emotionally connects can generate leads and sales at a greater rate than poorly designed content. With the ever growing number of people accessing the web from mobile devices and tablets, a greater need exists for content that makes you stand out of the crowd. With our outstanding content design and production, we make sure you create a positive brand impression that has a clear call to action.

We are a highly skilled and passionate team of professionals. Our portfolio consists of compelling visual content that engages, entertains and empowers. From concept to completion, we manage the entire process to ensure the highest quality.

Over time, we've been recognized by advertisers and our peers for our penchant for creativity, visual aesthetics and high production value.

Our clients span across North America, a few to mention as Khazana, Colonel Kabab, Suvidha International Grocery Store, Real, Siva, Jhalak, Kitchen King Basmati Rice, Regal, Rozana, Super Healthie, Whistle Makhanas...